CHILDREN'S HEALTH DEFENSE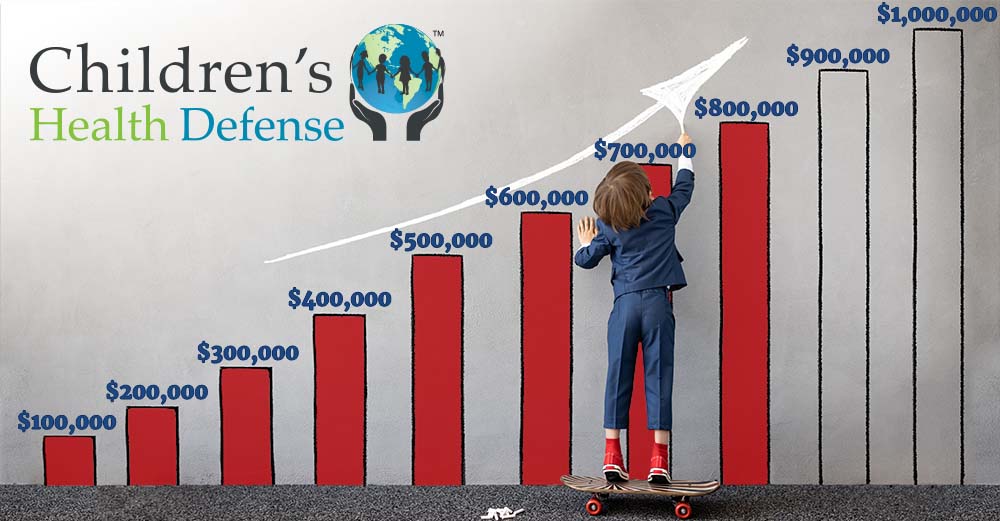 Recently, CHD launched a customizable fundraising platform — the I Am A Defender platform — that makes our fundraising efforts go even further. You can customize your fundraising page with our easily accessible graphics and content. Host a virtual or in-person fundraising event that reflects your individualized passion for the cause, or share your fundraising page with an ongoing campaign. Your guests can easily donate directly to CHD on your webpage.
CHD also has a generous benefactor pledge to match all donations up to $1 million dollars through the end of October. Our goal to raise $1 million, will become $2 million! That means every dollar raised on your I am a Defender page by October 31st will be matched up to ONE MILLION dollars. And thanks for our generous community of freedom fighters, we are over half way to our goal! This is an extraordinary opportunity to help fund CHD lawsuits around the country and world. Litigation that is protecting you and your families individual rights...and freedom! Thank you for getting us this far!
In these epic times, we're sure by now you have been confronted with the question of what your freedom is worth. Now is the time to put the answer to that into action.
This $1 million dollar match can be a game-changer in the fight for medical freedom, but we need all hands on deck to achieve it. Whether you donate directly or fundraise using our I Am A Defender platform, time is of the essence to take a stand.
Thank you for your support!
The Children's Health Defense Team